11 tags
Teen Vogue teams up with Me Girl for Teen Vogue Me...
It's finally here, Me Girls! We've been teasing you with a top secret collaboration with a well known brand. Me Girl has teamed up with Teen Vogue for our newest game - Teen Vogue Me Girl!  Be a fashion intern at Teen Vogue, and dress up models in fabulous fashion from the Teen Vogue fashion closet.  Now you can even mix and match your eyeshadows, lipsticks, lashes, and more!  It...
12 tags
Me Girl's 2013 Resolutions
Happy New Years Me Girls! We wanted to share our 2013 resolutions with you: 1.) Lots of Me Girl games to love and play 2.) More levels  3.) Fun new features 4.) Fabulous fashions 5.) Bug-free updates  6) Spread the fun!  7.) Share smiles! 8.) Last but not least, INSPIRE!  Tell us what you want to see from us in 2013! E-mail ashley@megirl.com 
9 tags
Me Girls - We want YOU!
Exciting news Me girls!  We are working on a cool collaboration with a well known brand.  That's all we can say for now. But here's your chance at a sneak peek at this top secret project! We're looking for 10-15 Me Girls to test out the new project! Have you played Style Me Girl for a month or longer? Do you use one of these devices?   iPad2 and higher iTouch 4 and higher ...
10 tags
Meet Me Girl's New Community Queen - Ashley
It's Ashley here, the newest addition to the Me Girl team. I'm the new Community Manager here, but I secretly like to call myself the Community Queen. I'm thrilled to be apart of Me Girl and I can't wait to get to know all of you. WHAT DOES A COMMUNITY MANAGER DO, ANYWAY? Keeping you updated on all of the new features, new seasons, and anything up and coming! But most of all, I'm here...
14 tags
Fall Event is Over - Here are the Winners
Thank you everyone who participated in our very first event! The event ended at midnight (EST) on Thursday. Here are the winning ranks: Congrats Me Girls! That was a rough competition!  Events were still in beta, and only available through Google Play. If we get enough good feedback on events, we will create it for Kindle and iOS too. So give us plenty of feedback! E-mail events@megirl.com to...
10 tags
Me Girl Events are Here!
Me Girls rejoice!  We've just launched our new feature: Events! You are the model.  Dress up in the event theme.  Challenge your friends to a Pose Off! The more you win, the higher rank you will be!  There are special winners for those who rise to the top! Get into the action! The event will run until Thursday night. Update your game in the Google Play store to start playing! ...
1 tag
Sneak peak to a big new Style Me Girl feature?
Hi ladies! News around HQ is that we're hard at work on an exciting new feature for Style Me Girl.  We're keeping it a secret right now (luv surprises), but we'll be inviting ten Me Girls to join a sneak peak and try it out before it's launched. What we're looking for: - playing on an Android device  - free to play in a couple weeks time (mid Nov) - love Me Girl and...
Creating Me Girl →
frenzooblog: Our CEO Simon has blogged about creating a game brand and Me Girl.  Take a read.
4 tags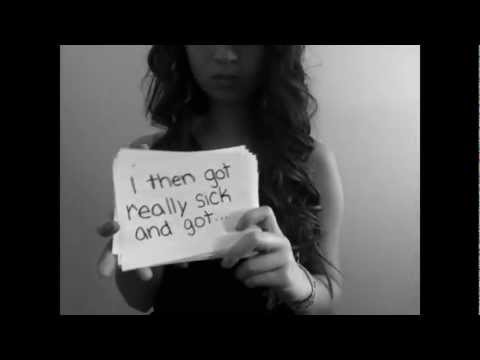 Welcome Christina, Frenzoo's new Creative Director
We're thrilled to welcome Christina, our new Creative Director! She's new to the team but not new to Frenzoo - originally she was a player and UGC fashion designer on Frenzoo.com, our web 3d world, and kept up as we made the transition into our Me Girl™ mobile games. She'll be leading all things design and creative - from UX, game design and art style through to Me Girl™ vision and branding. ...
Fashionable crossover: Condé Nast & Me Girl games
UPDATE - check out the coverage on: TechCrunch, Adweek, AllThingsD, PocketGamer :) Hey Me Girls, something fresh for you! Fashion Hazard, Condé Nast's first iOS casual game, and our hit game Style Me Girl, are collaborating.  Condé Nast is home to some of the world's most celebrated media brands so we're very excited to team up. Fashion Hazard is a unique take on the endless runner genre,...
5 tags
Me Girl teams up with #HKFashionBloggers
Behind a great lifestyle fashion game is a group of creative developers who strives to bring their beloved fans the best virtual gaming experience. Frenzoo's fashion-savvy Me Girl team spans all over the U.S. from San Francisco to Pennsylvania as well as flavorful Hong Kong. Our mission is to deliver the best gaming experiences to our awesome fans. On July 25th, our Me Girl team was at it...
3 tags
BRAND NEW LEVELS RELEASED FOR STYLE ME GIRL
If you haven't already heard the great news, the Me Girl team recently introduced 12 new and exciting levels for your styling enjoyment. Players can now dress their character up to themes that include Broadway Drama, Fantastic Fur, Hipster, Royal Wedding and even Military Chick. Ready to strut your fashion career to the top?? The world is your oyster! ;) "Aim...
1 tag
NEW FEATURES IN STYLE ME GIRL
The Me Girl team loves getting constructive feedback from our gamers because we want them to get the best experiences out of our titles. Over the past few weeks, we listened to what our gamers wanted and the team has introduced new features in the latest versions of Style Me Girl! Quick Access to Free Cash With a touch of a button, gamers will be able to get free cash by doing simple tasks which...
4 tags
World's First 3D Fashion Mobile Game - Style Me...
Fellow gamers, rejoice! The world's first 3D fashion mobile game, Style Me Girl has just been launched on the iTunes App Store. Get set for endless hours of shopping and styling fun! Chic features: - SHOP TIL YOU DROP with thousands of gorgeous 3d styles from gothic to glam - CHOOSE your pose and snap the moment in exciting photoshoots - DECORATE your look with apparel, accessories,...
Frenzoo Raises $1 Million to Create 3D Lifestyle... →
Major investors include Efficient Corporate, Siemer Ventures, K5 Ventures and Metaverse Services Hong Kong and San Francisco, CA – May 10, 2012 – Frenzoo (www.frenzoo.com) the pioneers of a new class of 3D lifestyle and fashion iOS and Android games for girls and women, today announced it has received US $1 million in new seed funding from investors based in Asia, Europe and the United...
6 tags